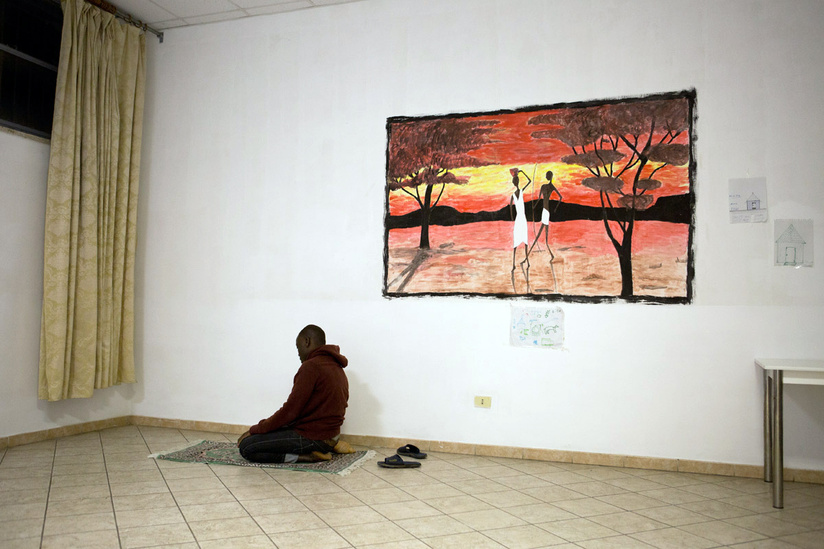 Mohamed, 35 years old, from Senegal, prays in the night. Rome August 2015.
The geographical map of Africa in a bedroom. Roma, January 2016.
Lamin, Wuye and Sisawo, from Gambia chat in the frontyard of the reception center. Roma September 2015.
Drawings in the kitchen portraying social workers of the center. Rome April 2016.
Diallo, Gambia, poses for a portrait. Roma, June 2015.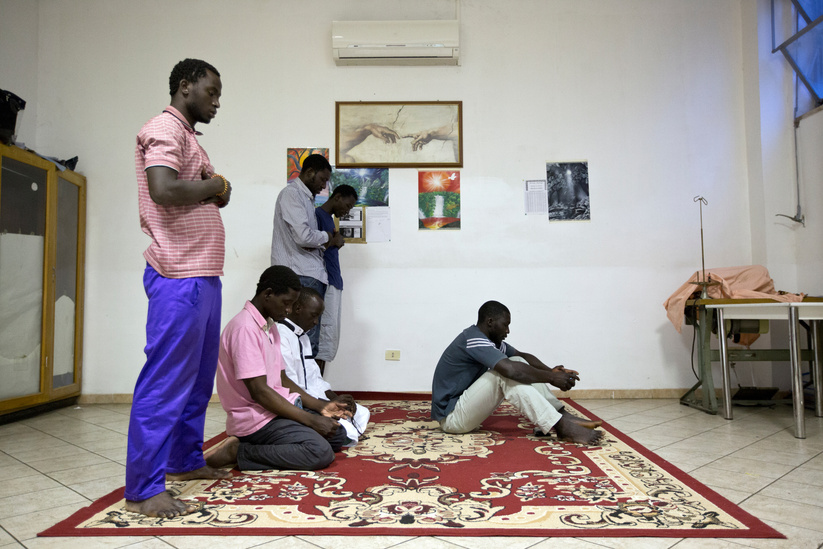 Asylum seekers coming from Western Africa pray during Ramadan. August 2015. Rome.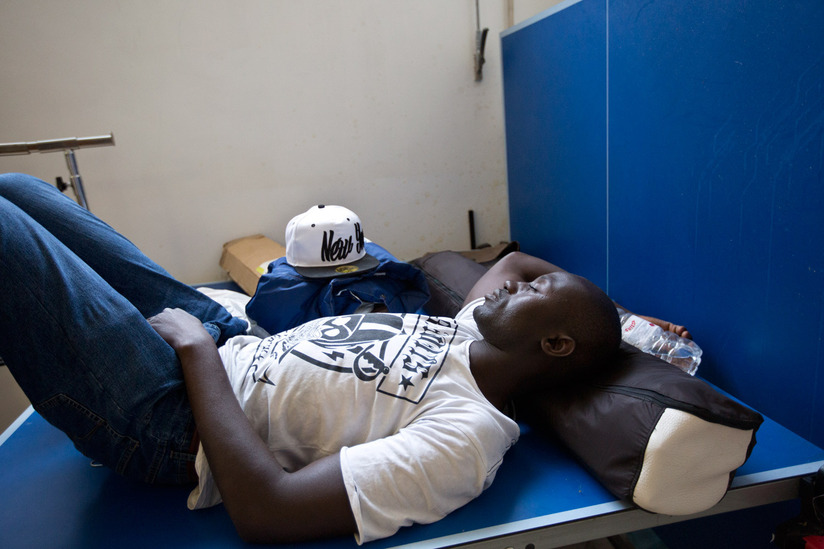 Wuye, Gambia, takes a rest on a ping-pong table. September 2015, Rome.
A Senegalese asylum seeker walk in the backyard of the centre. Rome, July 2015.
The shadow of an asylum seeker walking down the stairs. Rome, 2016.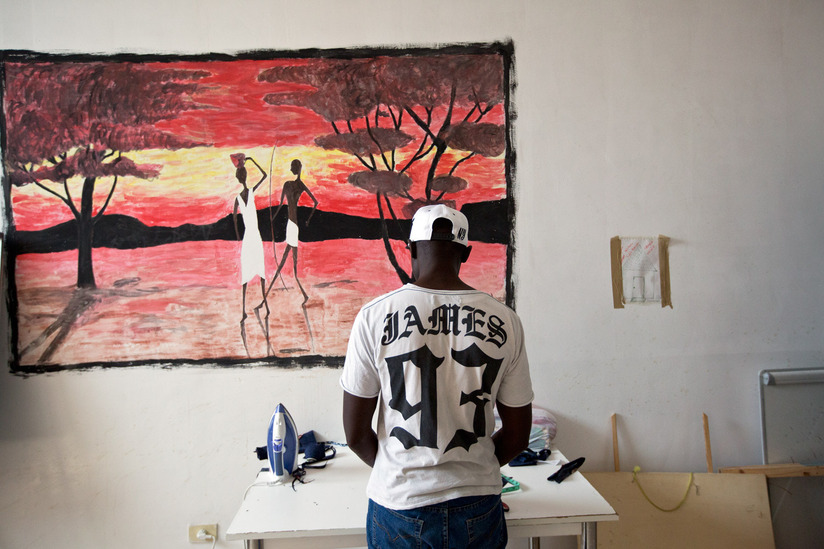 Wuye, 23, Gambia, cuts a pair of jeans in the living room. Rome, October 2015.
"Guest, 8" is written on a t-shirt of an asylum seeker who plays football in the football field near the centre where he lives. Rome, August 2015.
Wisdom, 29 years old, from Nigeria. His dream is to become a music producer. He also partecipate in events organized by the nigerian community in Rome as invited commedian. Roma, August 2015.