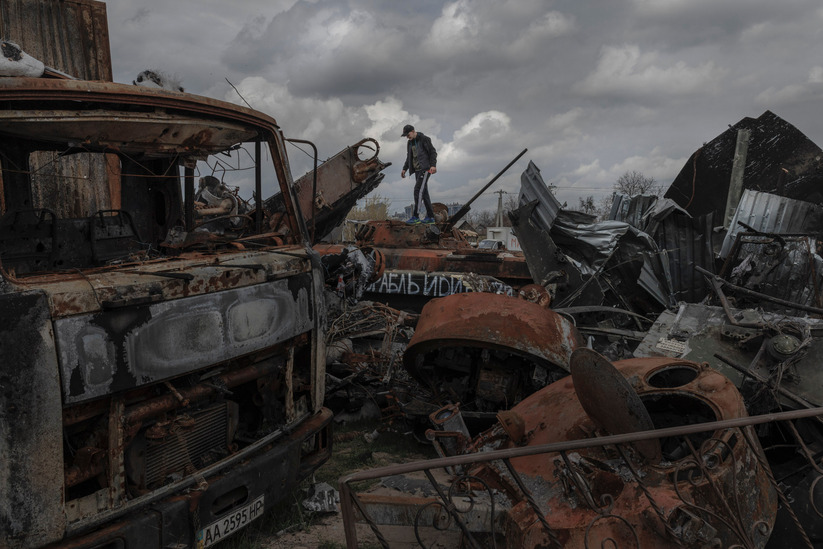 In the vehicles' graveyard near Irpin, Ukraine, April 2022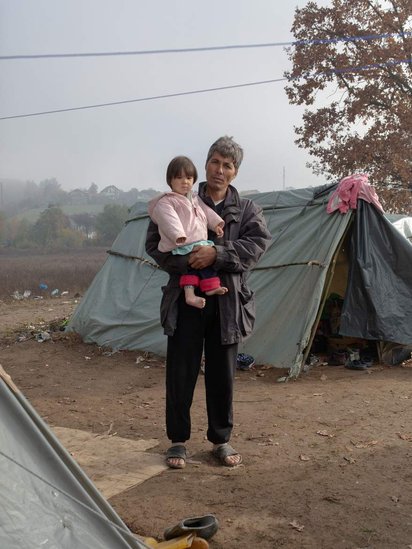 Mahmoud, Syrian refugee from Deir Ezzor, plays in an abandoned house near Torbali. Turkey 2017.
Migrants line up for a food distribution in what remains of Lipa camp, Bosnia. 2021.
Sea Watch 3 - February 2020
A man from Afghanistan in his self-made shop in the olive grove near Moria refugee camp. Lesbos, Greece. 18 November 2019
An Afghan family is crossing the border between Serbia and Hungary. September 2015.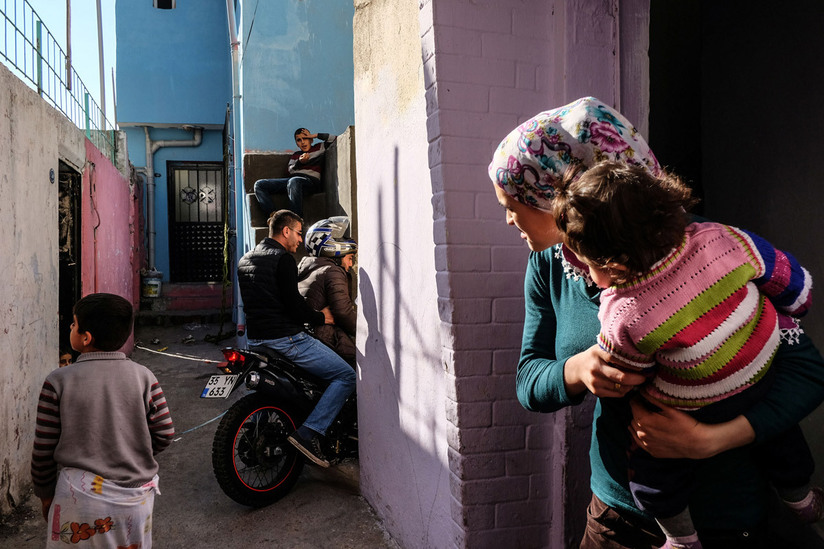 Syrian Refugees in Izmir, Turkey. April 2016.
A Syrian-Kurdish refugee family in the village of Torbali, where they live and work collecting fruits and vegetable for few dollars a day. Turkey 2016
Tijuana, Mexico-Usa Border, March 2017.
A Sudanese refugee man on the beach of Calais. France, September 2015.
Syrian migrants in Chios, Greece, May 2016.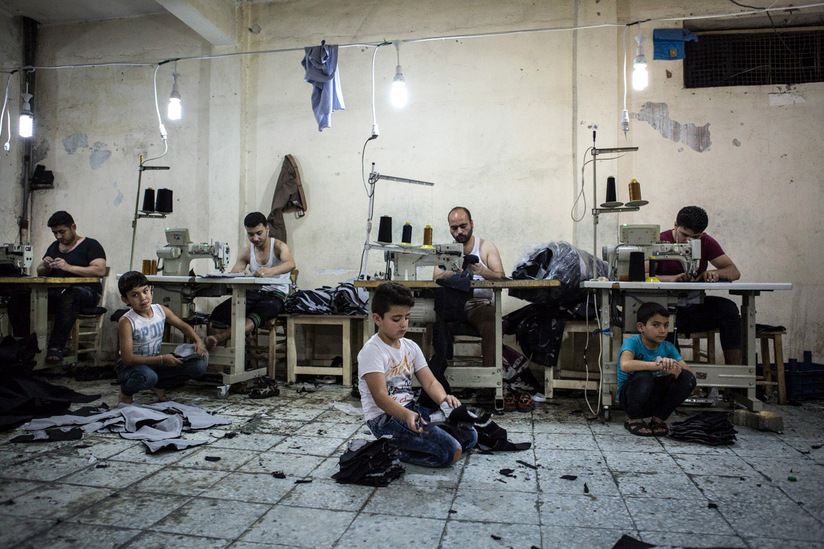 Syrian child labor in Turkish sweatshops. May 2016.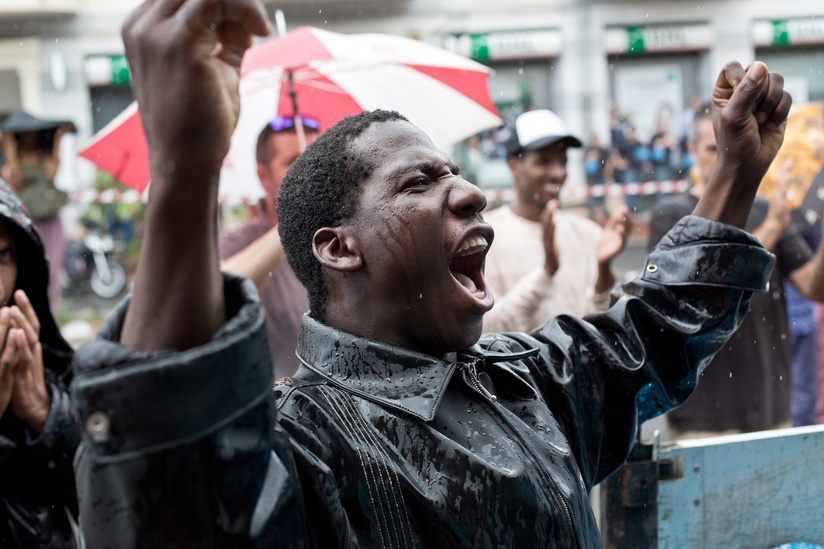 Gambian asylum seeker protests near the station of Ventimiglia. June 2014, Italy.
Sea Watch 3 - February 2020
A Nigerian family celebrates in a pentecostal church in Castel Volturno. September 2018.
Sea Watch 3 rescue in central Med. Febraury 2020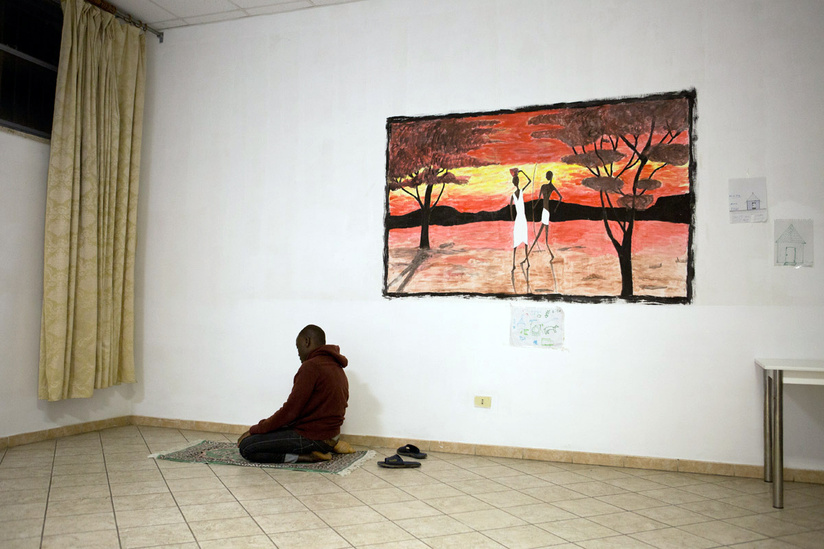 Amadou prays in the reception centre where he lives in Rebibbia. Rome, August 2015.
Haitian environmental refugees in Tijuana, Mexico. March 2017.
A turkish activist in the area of Basmane, Izmir, With a group of other activists they opened a community center to be in solidarity with the refugees. Turkey, 2016.
Tunisian woman on the roof of a squat in Rome.
A boy from Syria smokes a cigarette in Basmane, Izmir, Turkey, 2017.
No Border protest on the Greek-Turkish border. July 2017.
Demonstration against the realization of the high-speed rail between Italy and France. Val di Susa, 2014.