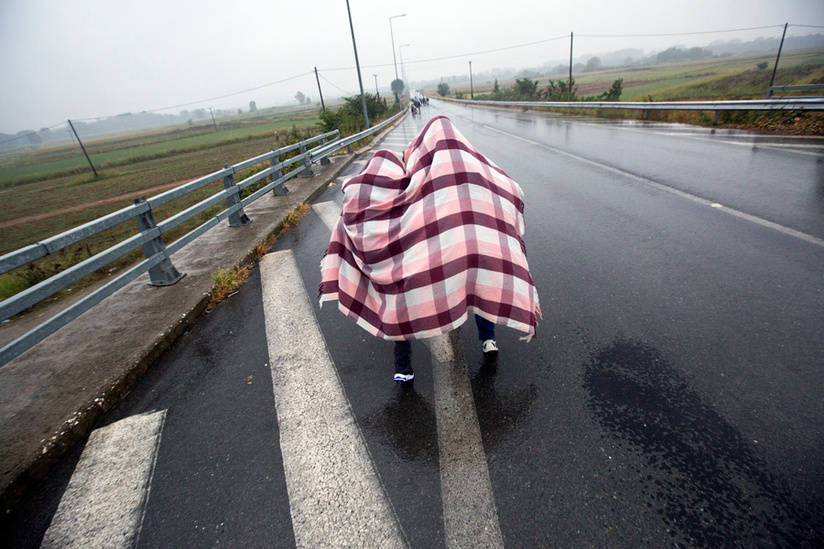 A couple of Afghanis walks on the way to the Greek-Macedonian border. Evizoni, Greece, 10/09/2015.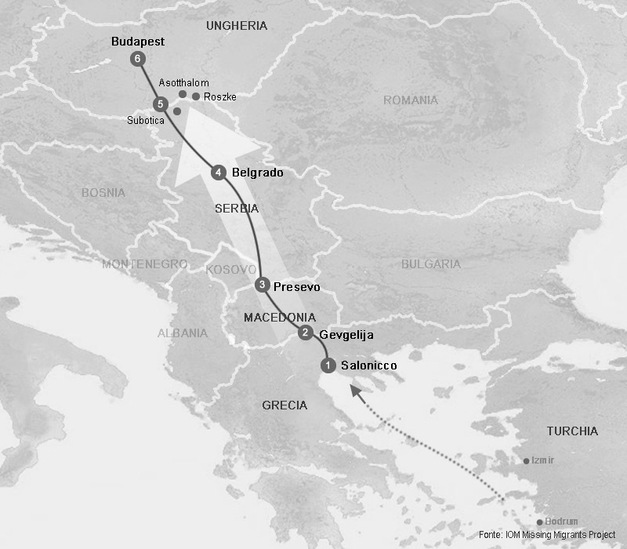 Refugees stuck at the Greek-Macedonian border on the 11th of September 2015.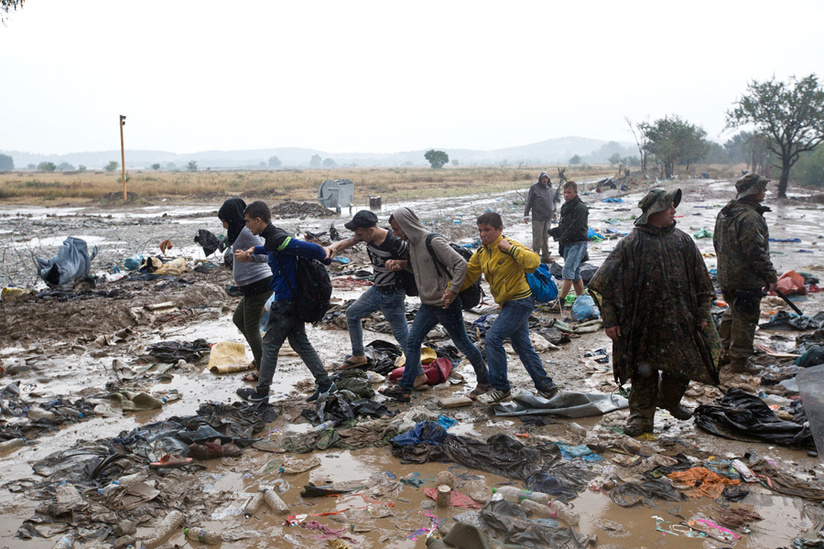 Teenager group of Syrians cross the Macedonian border. Idomeni, Greece 11/09/2015
A Syrian family walks on the way to Gevgelija. Macedonia, 12/09/2015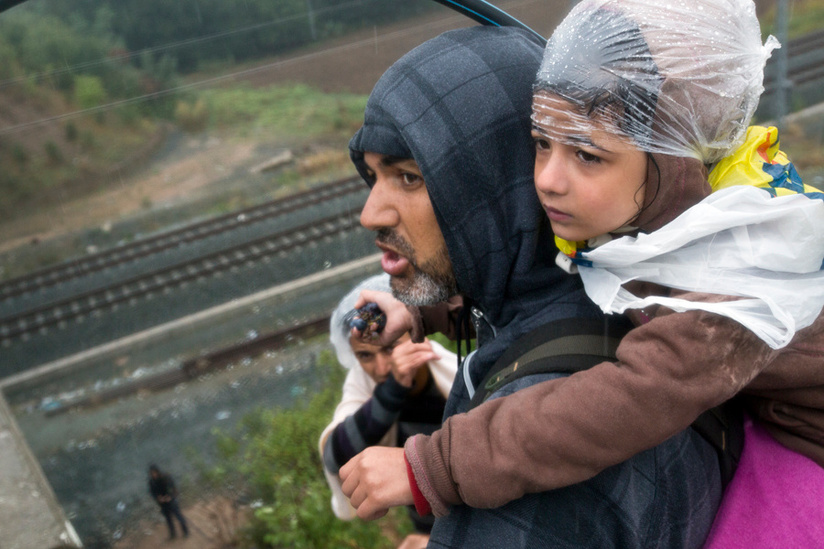 Aida, 9 years old, in Preshevo, is waiting to be registered in the camp.
Hundreds of migrants wait in line to enter in the camp of Preshevo where they will receive a temporary transit paper that will allow them to reach the Serbian border. Preshevo, Macedonia, 22/09/2015.
A Syrian family is crossing the border between Macedonia and Serbia.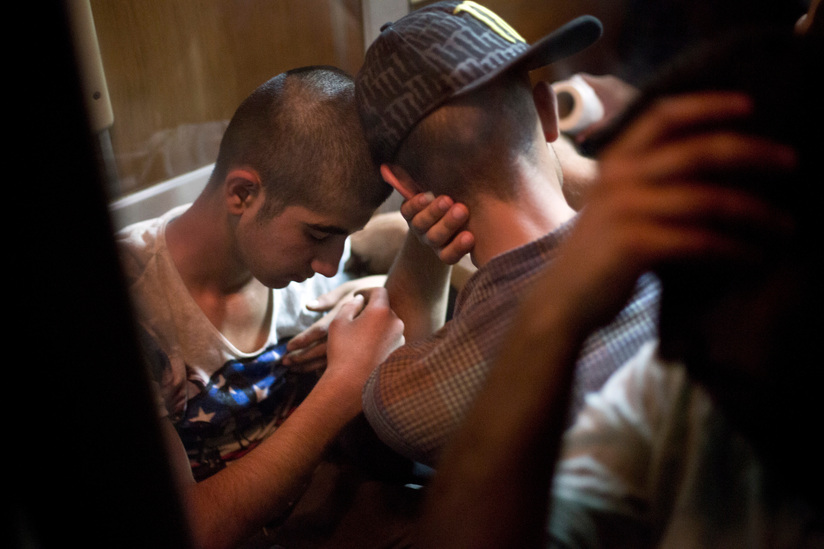 Syrian refugess rest on a train heading to the Belgrade. Serbia. 12 September 2015.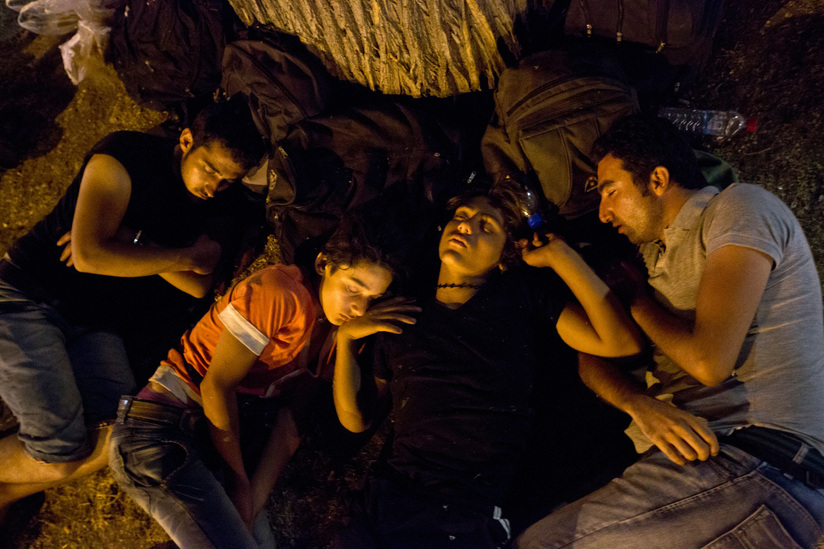 A group of Syrian boys rest in a park during the night. MacedoniaSeptember 2015.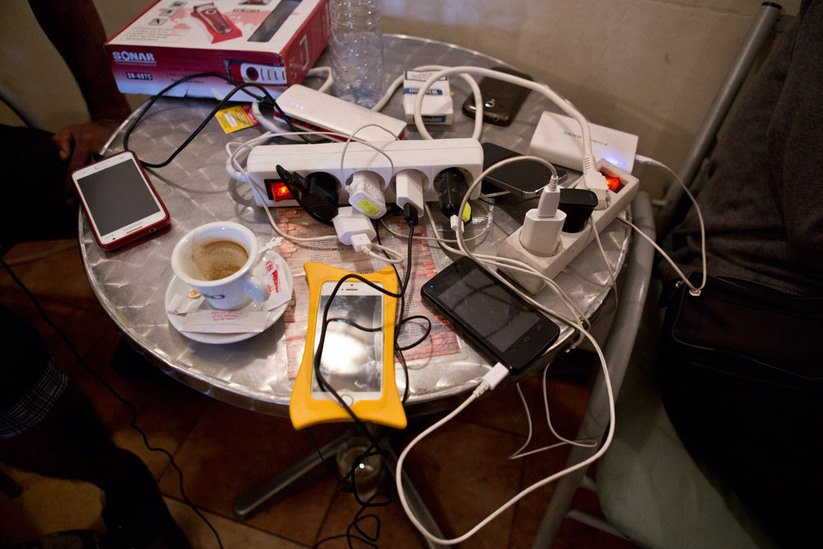 Mobile charging in Belgrade.
Refugees taking a self-organized shower in the central park of Belgrade. 13th september 2015.
Two syrian guys drink water under the Hungarian fence. 14th of September 2015.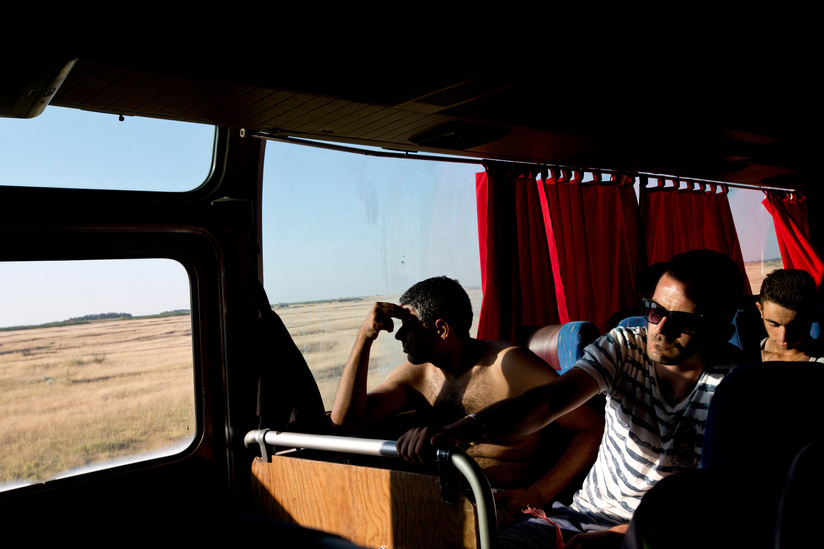 Migrants rest on a bus on the way to Horgos, the last village before the Hungarian border. Horgos, Serbia, 22/07/2015.
A syrian family hopes to cross the Hungarian border.
An Afghan man carries his father while walking on the railway path with his family. Serbian-Hungarian border, Horgos, 13/09/2015.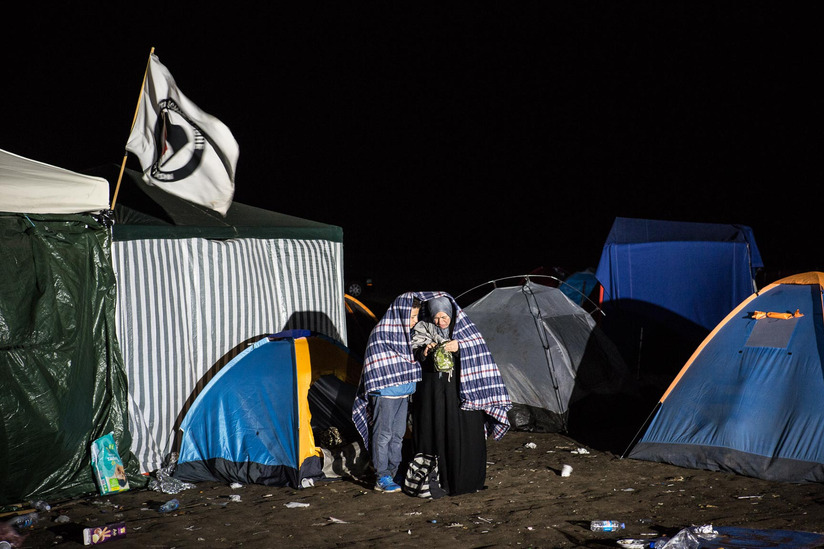 Crossing the Hungarian border near Roeske.
Refugees playing football in the outyard of a reception centre in Graz, Austria. 17 September 2016.